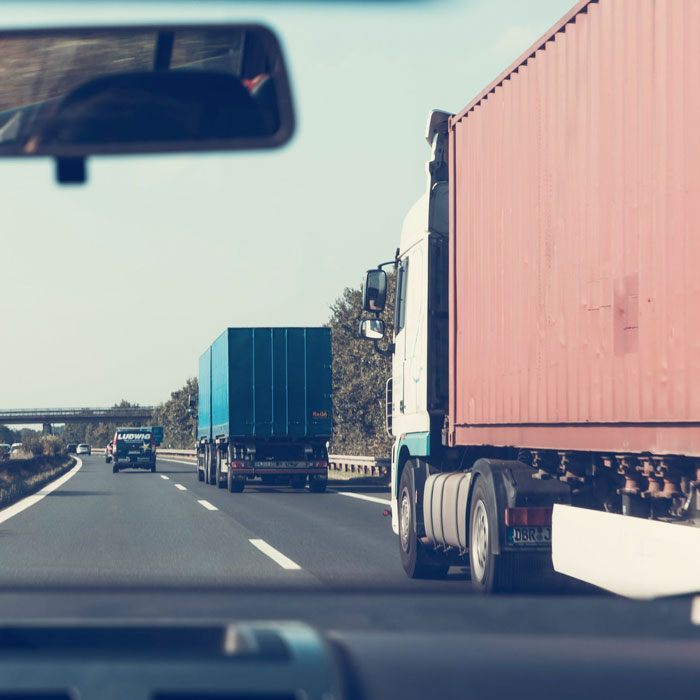 Trucking Accidents
While sharing the Atlanta roads with an increasing number of large trucks, even the most cautious drivers can become the victim of an accident involving a commercial truck through no fault of their own. If you have been injured in a trucking accident, there are some important first steps to take.
First, contact and wait for law enforcement officers to investigate the accident. 
Second, thoroughly document the scene by taking pictures and exchanging insurance information with any and all other parties involved. 
Next, upon leaving the scene of the accident, immediately seek medical treatment for any injuries. You must consistently document your treatment and recovery over time.
Lastly, do not discuss and provide a recorded statement to anyone before speaking with a reputable attorney.
Each truck accident is different. They all arise from a unique set of variables and lead to particular injuries. However, despite all of the nuances that may matter to your claim, most accidents fall into a specific category, such as:
Rear-end collisions

Rollover accidents

Jackknife accidents

Cargo spill accidents

Underride accidents

Runaway truck accidents

Wide turn accidents

Blind spot accidents.
Knowing the type of truck accident that led to your injuries or relative's death may enable you to determine who caused the accident and who is liable for compensating you for your injuries. To determine fault and liability for the truck accident, call our Georgia truck accident attorneys at the Gillis Law Firm. We are experienced in investigating trucking accidents, determining liability, and fighting for the justice our clients deserve.
Our truck accident attorneys know how to deal with the delays, underpayment offers and denials of claims, which are standard procedure for trucking lines or insurance companies. Insurance companies do not have your best interests at heart, but rather only their bottom lines. By contacting us early on, we can begin by amassing the facts and evidence of your case. This allows us to file a claim with the trucking line or its insurance company, while providing the proper documentation. Whether we are able to negotiate a pre-suit settlement or take your case all the way through trial, we will be with you every step of the way. 
Contact us for a free case evaluation.