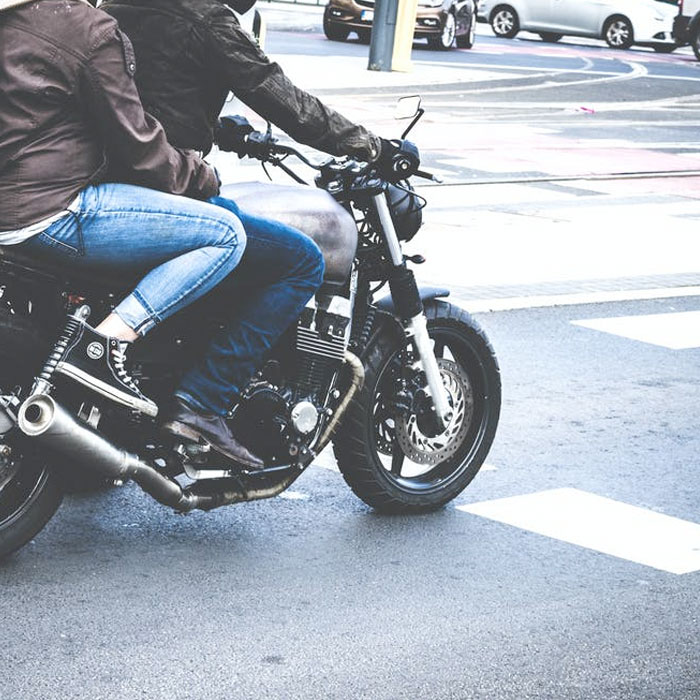 Motorcycle Accidents
Other drivers on crowded Atlanta roadways can pose a threat to all other vehicles– especially if they become aggressive or distracted. Unfortunately, motorcycles are among the most vulnerable parties to other vehicles. Sudden lane changes, tailgating and phone use while driving are all causes of serious or fatal motorcycle accidents.
The Gillis Law Firm understands that motorcycle accident victims need legal representation that is both skilled and compassionate in these serious circumstances. 
Recently, our attorneys obtained a policy limits settlement for one of our clients that was gravely injured in a motorcycle collision.  The insurance company did not offer him one dollar prior to us getting involved. 
We're here to support you while you recover and help you get successful results.
Most commonly, our lawyers handle motorcycle accidents that involve other drivers who have committed acts of negligence. If you were involved in a motorcycle accident caused by an act while driving, then you could have the right to bring a claim for compensation. Negligent behavior also includes:
"Sharing" a lane with a motorcyclist

Tailgating

Failing to yield the right of way to motorcyclists

Failing to check mirrors and blind spots prior to lane changes

Changing lanes without turn signals

Improper cell phone use

Driving under the Influence
Being injured in a motorcycle crash can be life-changing for both you and your family. The expertise of motorcycle accident attorneys at the Gillis Law Firm help put seriously injured clients' lives back together one step at a time. 
Contact us for a free case evaluation.